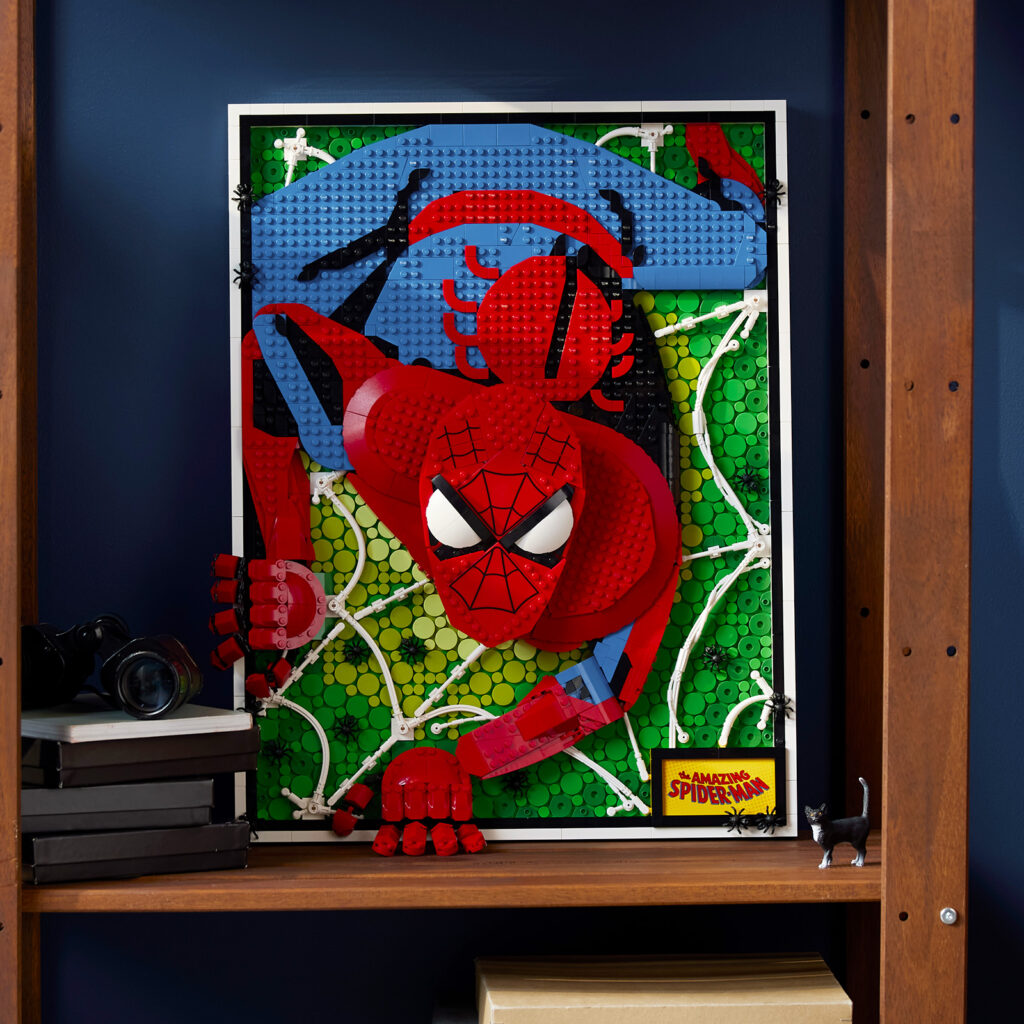 Apres avoir déjà vu leaker cette boite il y a quelques jours, LEGO se décide enfin à mettre en ligne le set LEGO ART 31209 The Amazing Spider-Man, belle boi-boite qui nous donnera le plaisir d'encadrer Spidey au mur du salon pour enfin avoir une décoration intérieure digne des plus grands fans de Marvel!
LEGO ART 31209 The Amazing Spider-Man : le prix de la déco LEGO?
La boite sera toujours commercialisée à 199.99€ (outch) dès le 1er aout 2023. A ce prix là, LEGO nous propose une bande son dédiée (via le scan d'un QR code), un montage en 3D (Spidey semble s'échapper du cadre) ou encore un hommage au Comic « Amazing Fantasy N°15 » de 1962 avec les 15 araignées dans lequel Spider-Man ferait sa 1ère apparition.
En bref, beaucoup de promesses pour un prix qui pique un peu façon araignée. Je le trouve sincèrement plutôt réussi, mais j'attendrais tres certainement une ristourne pour ajouter un peu de déco dans le futur studio!
Et vous votre avis? Et vous soutenez toujours le blog en allant faire coucou a Spidey sur le shop.