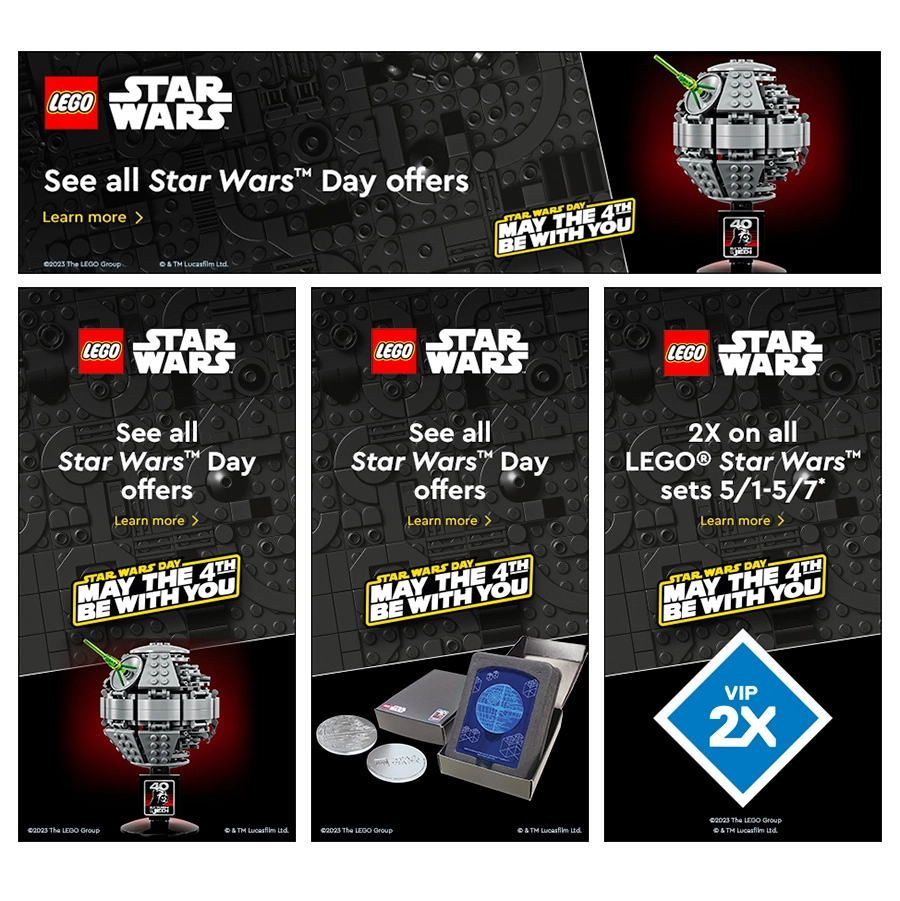 Dans cette brève, on reprends quelques infos récoltées par Hoth Bricks sur les offres du LEGO May The 4Th 2023! Au programme tout d'abord, enfin les images officielles du GWP LEGO 40591 Death Star II qui traitent sur le net depuis 3 plombes! On peut enfin communiquer!
Le set 40591 Death Star II est en ligne et il est valorisé à 24,99€ par LEGO pour un seuil d'achat estimé pour le moment (sans être confirmé) à 150€. En bref, un coup de panier avec le nouveau LEGO X-Wing 75355 et le tour sera joué!
En plus de ce petit set promo, c'est également le retour des « pièces collector » avec le bout de ferraille 5007840 « return of the Jedi 40th collectible ». Un pur objet pour collectionniste qui devrait être offert contre 85€ de dépense dans la gamme Star Wars. A nouveau, un petit coup de LEGO X-Wing 75355 et le tour sera encore joué! (Et cumulable avec le GWP).
On devrait également avec les points VIP doublés sur tout le Star Wars. De quoi nous motiver.
On en reparle assez vite dès que c'est confirmé. De toute façon ca va vite arriver! Et oubliez pas de passer par les liens pour financer mes prochaines vacances sur Tatooine.
Allez bisous!