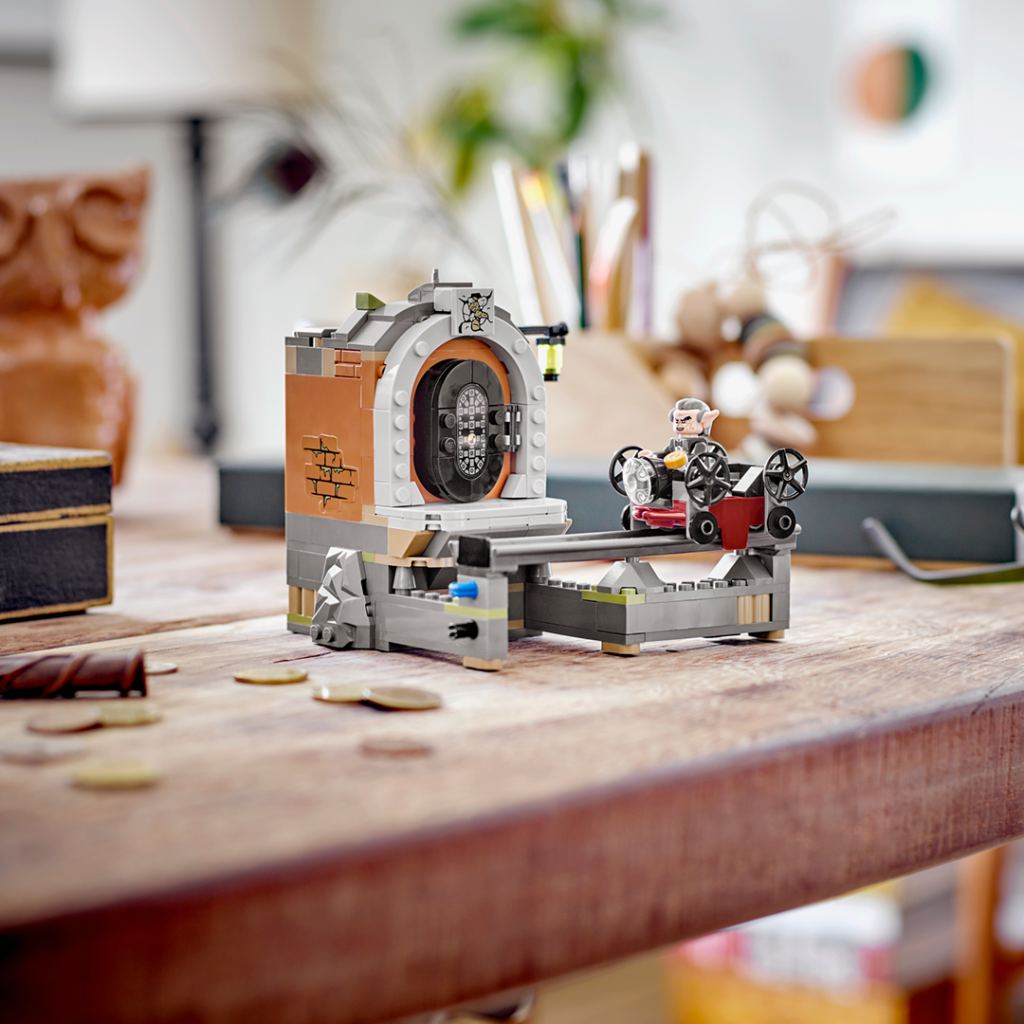 LEGO a enfin mis en ligne officiellement le set LEGO Harry Potter 40598 Gringotts Vault qui sera « the cadeau » avec la sortie de la banque. Le set est sur le shop ici.

Le petit coffre tirelire de 212 briques viendra compléter le parcours souterrain de la banque. Vous pourrez en plus planquer vos pièces jaunes dedans pour une promo à venir! Bon, je vous cache pas qu'il vous faudra plus que des pièces jaunes pour vous payer de la brique Danoise!

Lego a également mis en ligne le polybag 30651 Quidditch Practice qui devrait être offert à l'occasion de l'évent « Back to Hogwarts » qui sera lancé dans 3 jours. L'idée étant évidemment de ne pas rater le train de la rentrée sans vider notre portemonnaie au passage! Le voyage dans le Poudlard Express va encore nous couter un bras!