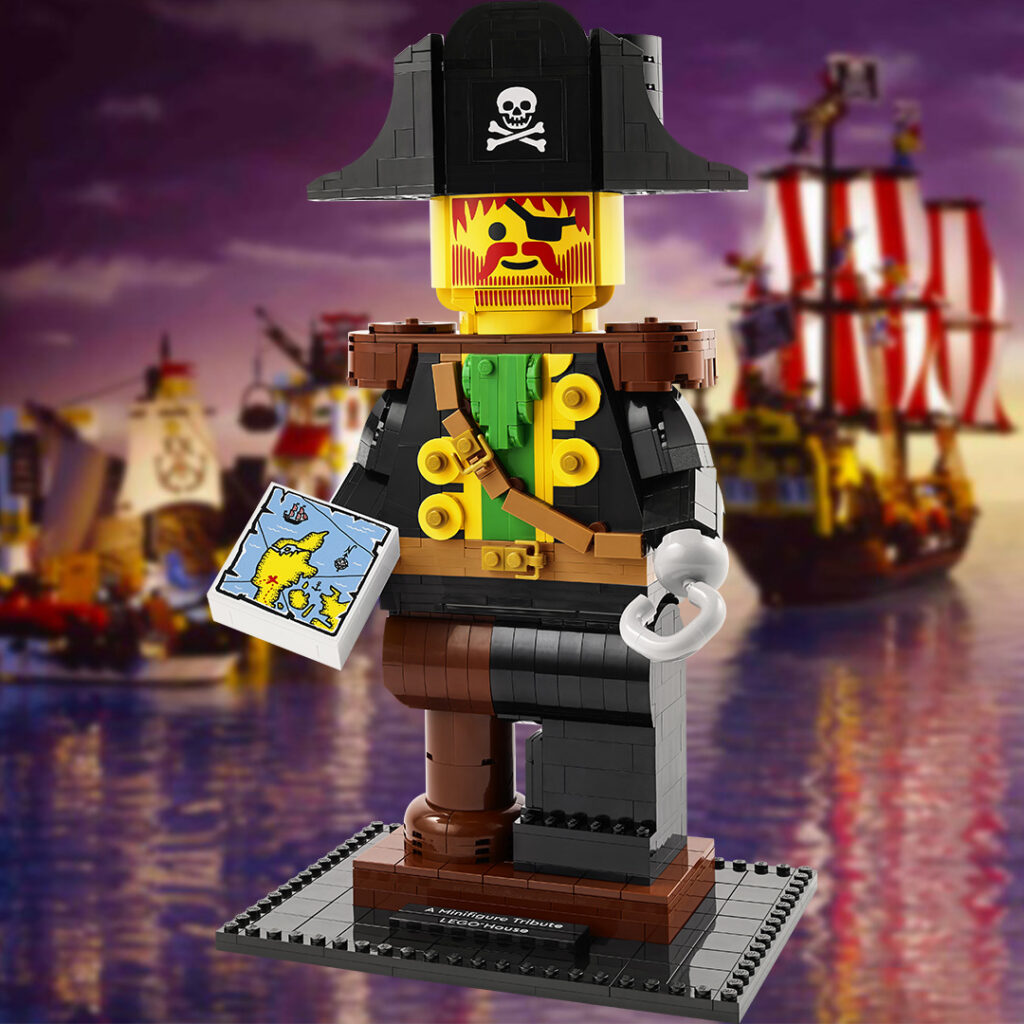 Hier, La LEGO House « The Home of The Brick » a dévoilée son prochain set exclusif. Oui, on parle bien de ceux pour lesquels vous devez impérativement vous rendre à Billund à la LEGO house pour les chopper ou payer une blinde sur le marche secondaire.
Apres les sets 40501 The Wooden Duck (2020), 40502 The Brick Moulding Machine (2021) et 40503 Dagny Holm – Master Builder (2022) et bien LEGO souhaite cette fois rendre hommage à la minifigurine qui fête cette année ses 45 ans et qui reste un des marqueurs fort de la brique Danoise!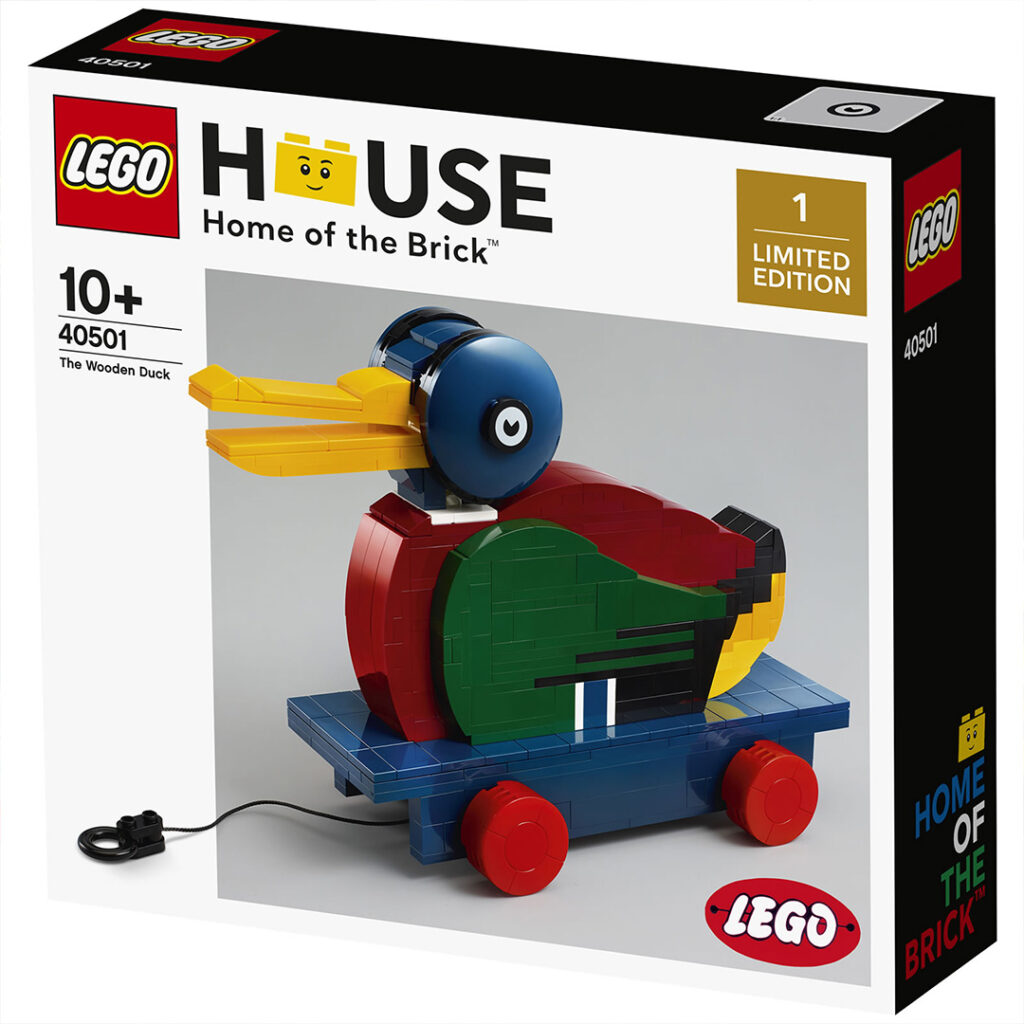 Au menu de cette 4ème boite exclusive LEGO 40504 A Minifigure Tribute, nous avons un bon gros pirate des familles :
De 1041 briques et environ 30 cm de haut
Représentation de la figurine du capitaine barbe rousse trouvée pour la 1ère fois dans le set 6285 Black Seas Barracuda set (1989)
La figurine possède une carte au trésor personnalisée
La figurine porte un bracelet bleu en dédicace aux employés de la LEGO House
Deux tiles tampographiées « A Minifigure Tribute » et « LEGO House »
Prix : 599 DKK (les couronnes danoises), soir environ 80 balles dès le 1er mars 2023
Pour finir, j'ai participé à une visio depuis la LEGO House pour le reveal du produit. J'ai du bol et je vais le recevoir. Ca sera l'occasion d'en parler plus longuement sur la chaine YouTube!